We were in L.A last December, where it's supposed to rain about 12 days a year. We were there for 14 days, and it rained for 12 of them. So many plans got cancelled - no Disneyland, no cruising Mulholland Drive, no hot dogs on Santa Monica pier (well actually we did go there at night, raining of course and completely deserted, took creepy photos of the empty carnival rides and freaked ourselves out talking about Pennywise from Stephen King's IT). However, this meant there was a lot more time for shopping, which is a thumbs up. 3rd St Promenade at Santa Monica was a fave for a couple of days, and there I found a store I had never heard of that just epitomised my ideal wardrobe. AllSaints is a cult British brand that has started infiltrating the U.S and Europe, and is so dark romantic edgy gothic modern yet slightly steampunk cool it almost hurts. The decor was so moody and elegant, and the staff so ridiculously good-looking that I felt I should have asked permission to be in there at all, let alone touch anything. And after finding the black leather jacket of my dreams, and then discovering its price tag - $795! - it was time so slowly back away from the racks and exit before anyone got hurt.
But when we got back home to Australia - google baby! Found their UK website, discovered the joy of their nicely timed 60% off storewide clearance, went a bit nutbars, and started collecting. This kind of style, dark and simple yet with nice details and beautiful soft fabrics, is what I choose to wear when I'm not in the mood for vintage.
AllSaints 'Willow' cape top, Sportsgirl black cord shorts
AllSaints 'Laurentia' cardigan, sold out.
AllSaints 'Walker' leather biker jacket, sold out.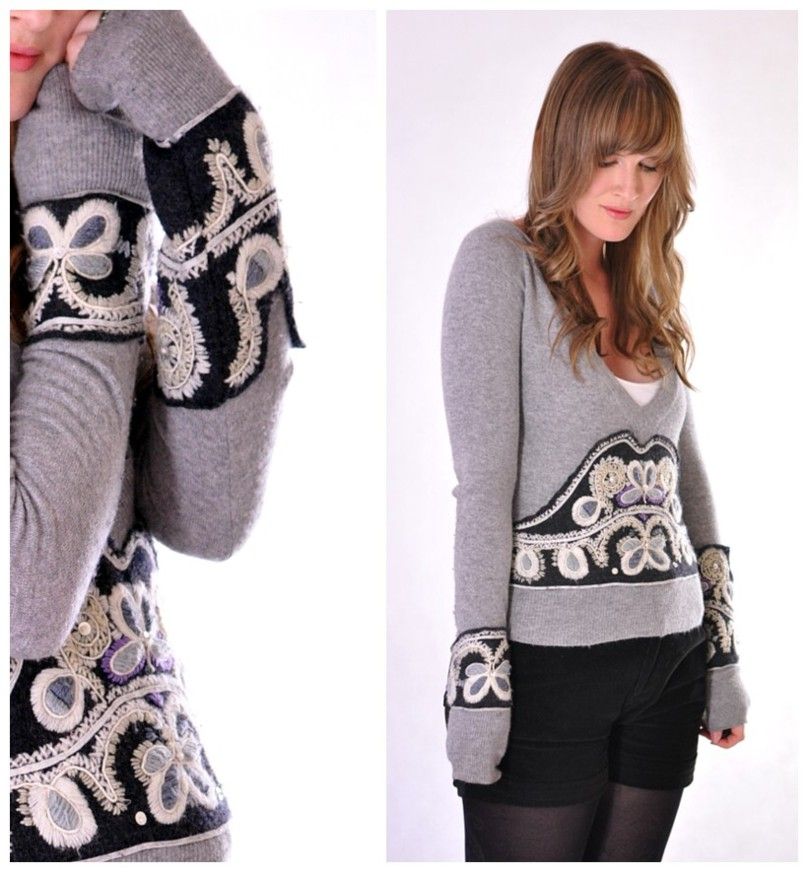 AllSaints 'Afghan' cashmere jumper, sold out.
AllSaints 'Lost Game' vest, sold out.