Has anyone else recently felt like telling 2011 to just #&;%$ off and come back when it's in a better mood? In many parts of the world it's probably a volatile year like any other but here in our little safe pocket of earth it's easy to feel complacent, and so far 2011 has been like a swift kick in the teeth and quick jolt to the senses. I feel guilty - and grateful, but mostly guilty - to not be in beautiful Christchurch, where we spent a gorgeous afternoon walking through its botanical gardens this time last year. I feel guilty not being in northern Qld staring down Yasi and its destruction. I feel guilty not living 15min down the road in West End or Auchenflower or Rosalie, fighting with insurance companies over the definition of 'flood'.
But guilt is vacuous and useless. It's time to accept and be grateful, and help those who are in need. Remember what is important in life, and hold tight the people that you love. The beginning of autumn feels like what news years day should have felt like (when the never-ending rain instead made it eerie and foreboding). A new page. Relief from the oppressive heat. Clear thoughts. Boots!
Perhaps coincidently, perhaps not, at the beginning of this month a hairdresser managed to turn my platinum blonde hair a very 65 yr old salt and pepper grey. Nice. It's amazing how such a superficial thing as hair can suddenly feel so personal and terribly important. After many childish angry tears at the loss of my "best feature" (funny cause it's not even mine, it's just dye) I realised I had to choose between attempting to re-blonde it (endless hours and damage) or let it go and try something new. And I have to say, I know it's just hair but... as it was coloured darker I felt this huge weight being lifted from my shoulders, like I didn't even realise I had been carrying something around for years, hanging on to a person I no longer really was. Has that ever happened to you?!
So with renewed enthusiasm after a much-needed break (and nicely timed bout of flu) I can't wait to begin listing Damsel's autumn collection, starting next week on Monday. Beautiful colours and fabrics, pieces to layer, boots, leathers, chunky knitwear, stunning dresses - I have been getting seriously picky about what to bring you, and therefore now officially love every piece. I have been wearing the dress photographed non-stop since I decided I couldn't quite part with it, but I promise there will be more just as lovely!
Oh yeah, and welcome to my personal style blog. New beginnings, starting now xox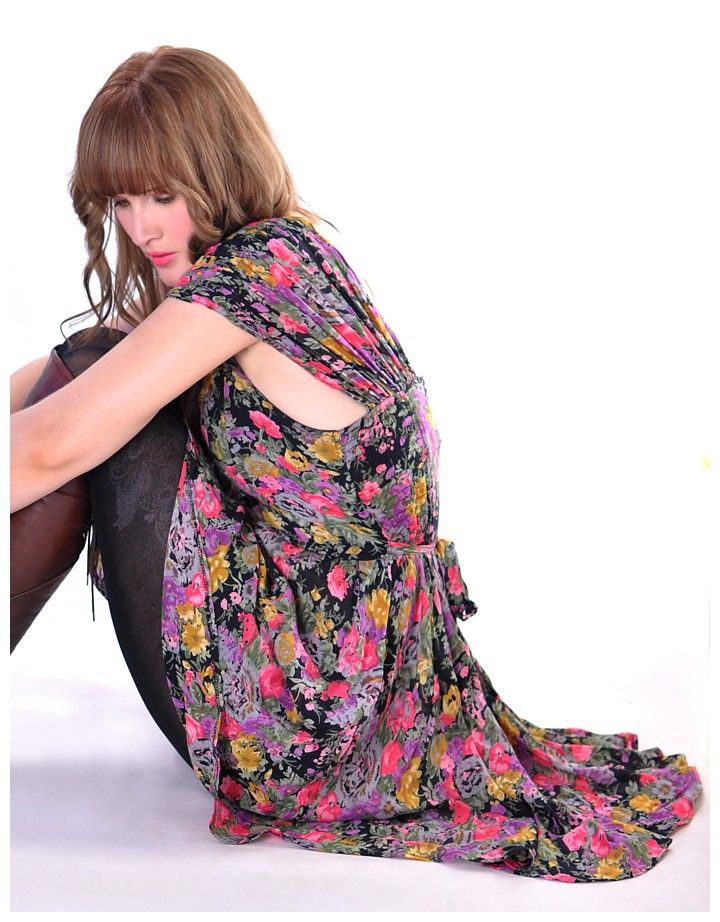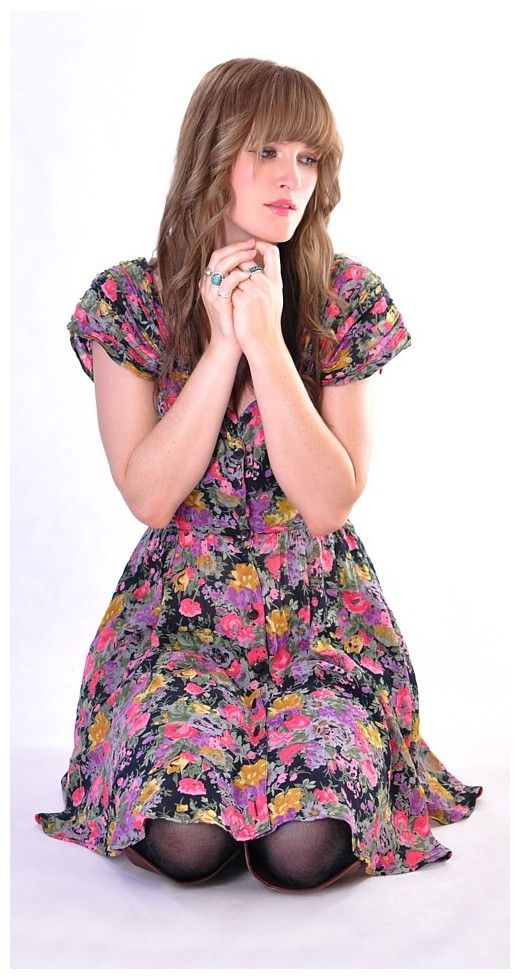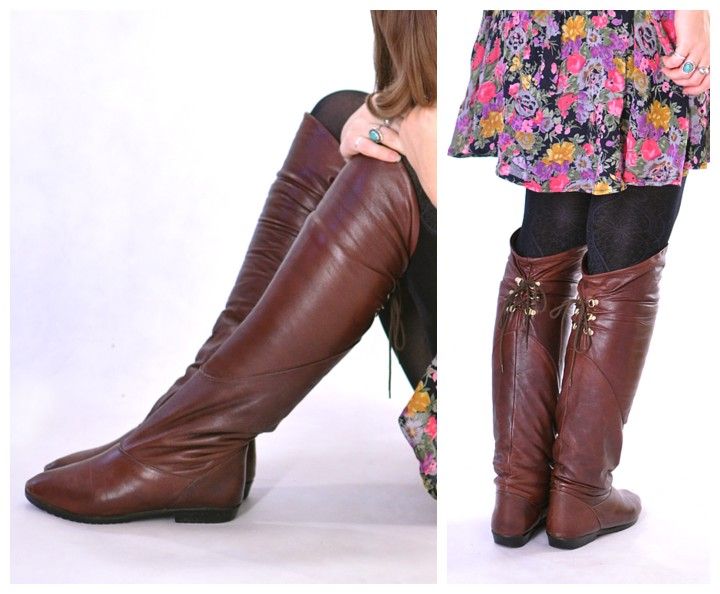 Vintage boys leather jacket from eBay, Damsel Vintage gauze cotton floral dress, Beboroque 'Gretel' printed tights, Damsel Vintage leather knee boots, vintage Navajo turquoise silver rings and vintage Bali ring gifted from mum.